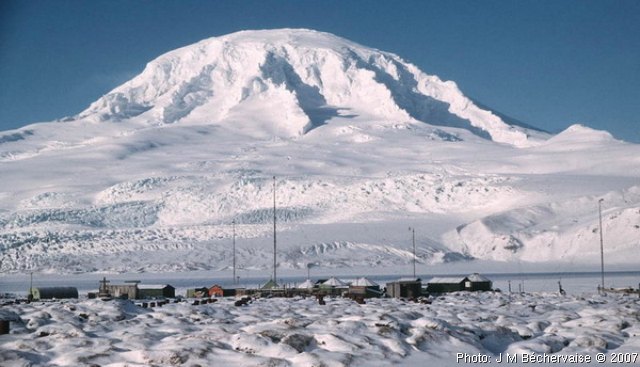 NEWS:Spring 2016. Cordell Expeditionssuccessfully carried out the expedition to Heard Island, completing extensive scientific research and logging more than 60,000 amateur radio calls..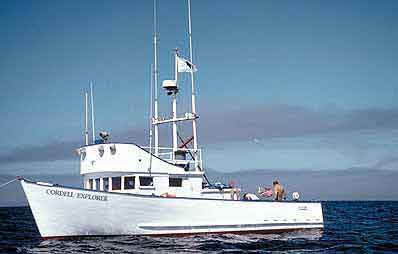 The Cordell Explorer
1986-2014
NEWS: 7 June 2014. The expedition vessel, Cordell Explorer, has been retired and sold. We thank everyone who worked on her, as crew, teachers, students, and contractors. For 28 years she was a major component in the innovative programs developed by the Shorebird Nature Center (Berkeley) and Diablo Valley College. More than 5000 students got their first experience with exploring the Bay and rivers, including the water, the mud on the bottom, and the creatures that inhabit the air over the water. The program was ended when the Coast Guard would not renew the designation as Research Vessel, thereby ending its service to school groups and research organizations such as the California Academy of Sciences. While we are sad that the vessel operation was terminated, we can say we had a great run, and thousands of students will carry their experience forward. Perhaps we played a small role in helping save the world!
If you have pictures or stories you would like to contribute to a web archive, please send them to Dr. Robert Schmieder, schmieder@cordell.org.

NEWS: June 2013. THE OAKLAND MUSEUM has opened a new permanent exhibit on Cordell Bank. It is the largest and most externsive of a group of exhibits on California environments. The displays are extraordinary, and well worth a journey to see. The picture above is of a diorama at the museum; it is indistinguishable from the actual community on the Bank. For more information about the museum, click here.
NEWS: CORDELL BANK ANNUAL REUNION. 9 Oct. 2011. Members of the Cordell Bank Expeditions gathered for the annual reunion. Click on the flag above (which was flown during some of the expeditions) for pictures.
---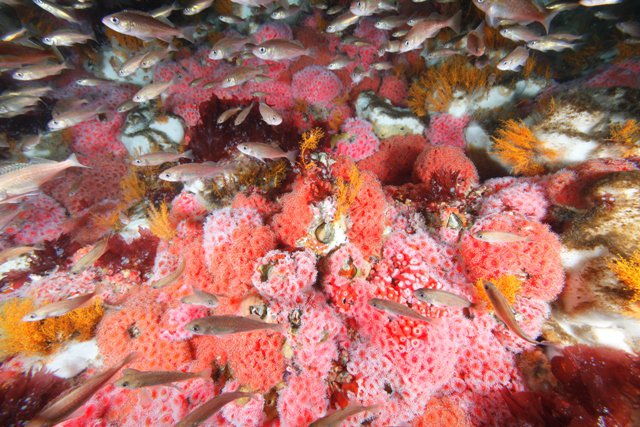 NEWS: Oct. 2010. The Cordell Bank National Marine Sanctuary fielded scuba divers for the first time. Some members of Cordell Expeditions were onboard, and the results were breathtaking! Click here!. KGO Ch. 7 did a news story. Click here!
---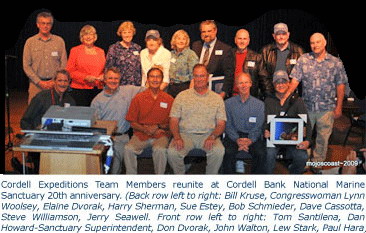 MORE NEWS: 2010. The CBNMS has been compiling an oral history of the original exploration of Cordell Bank by Cordell Expeditions. Click here!
---