San Andres, Island, Colombia
12-26 Nov. 2017
Radio Amateurs members of Yaguarete DXers Group were active from San Andres Island, IOTA NA - 033, as 5KØT during November 2017. Bob Schmieder participated in this expedition, although it was not organized and managed by Cordell Expeditions.
The team included:
LU1FM Jose Luis (Joe) Team Leader
LU9FHF Daniel (Dan)
LU2JCW Andres (Andy)
LU3FMD Walter (Wally)
LU6FOV Fernando (Fer)
KK6EK Robert (Bob)
The main reason for Bob joining this particular expedition was to bring his proprietary software DXA, which enables radio amateurs to confirm that they made a successful contact one minute after making it.
The following azimuthal map shows the location of San Andres.

The operating site was on the east side, near the middle of the island.
The team (minus the photographer). Bob is in the center.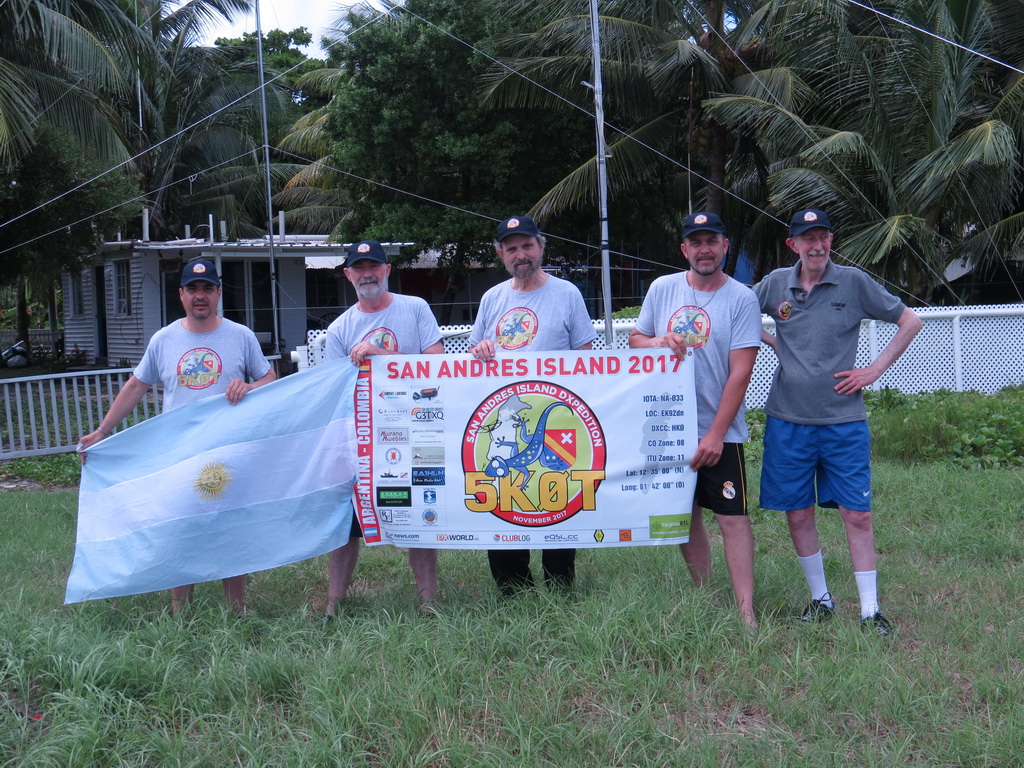 One of the radio operators. There were three stations operating most of the day and night.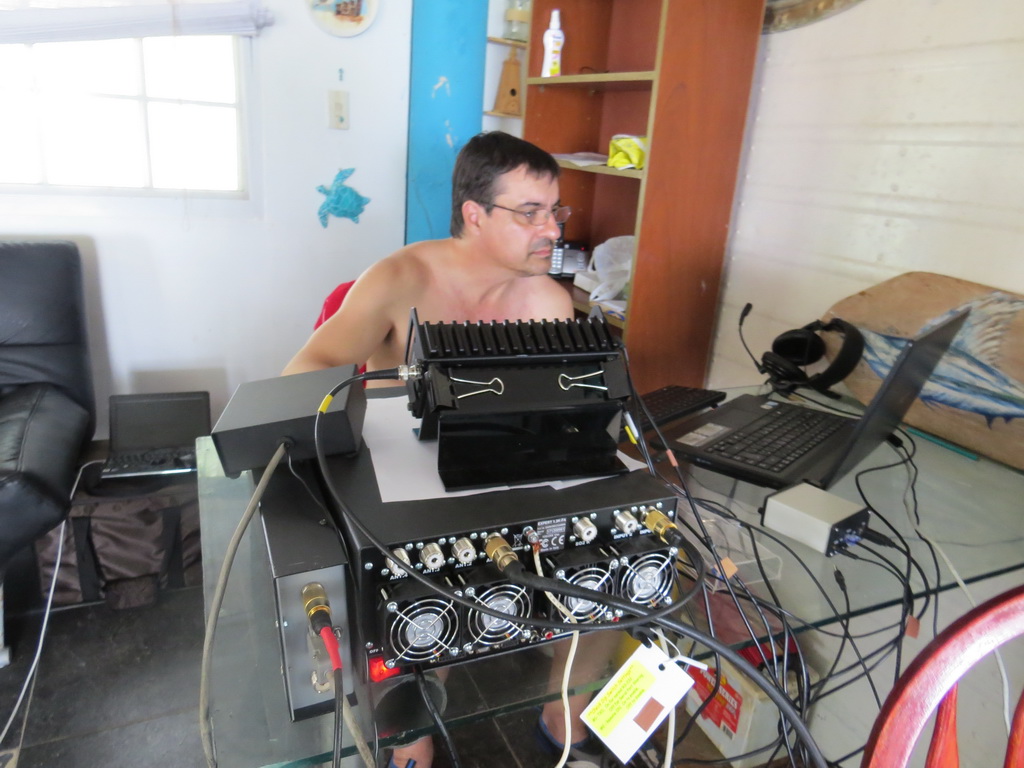 A typical online image of DXA, showing contacts made by 5KØT in the preceeding minute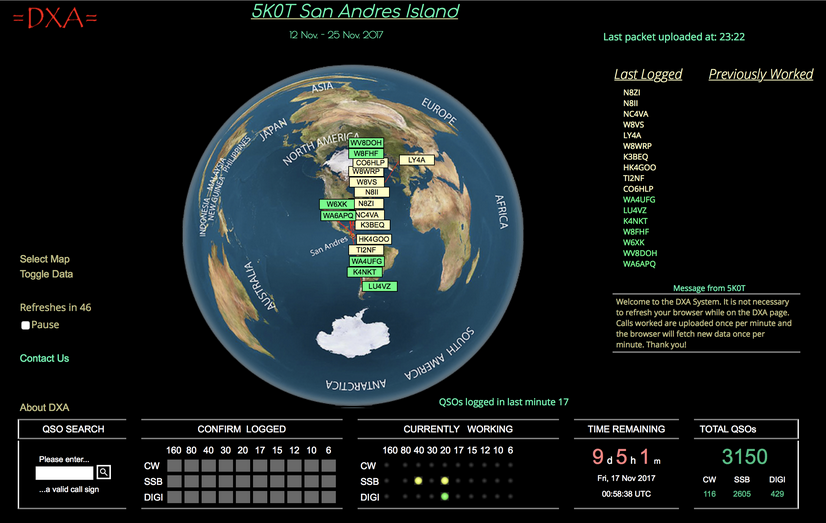 A typical list of radio amateurs who contacted 5KØT
Bob during a tour of the city. Those are conch shells all around him.
One day we took off and went to a cay beach a mile offshore.