The 2022 Cordell Expedition
Faial Island, Azores 2022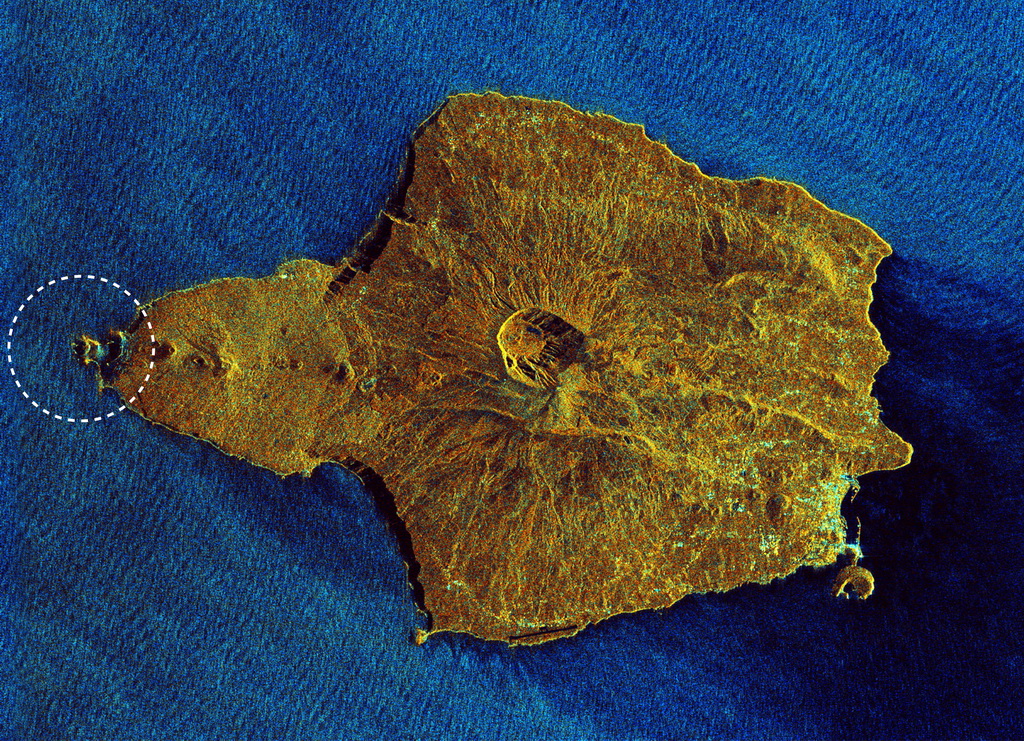 An expedition is being made in 2022 to Faial Island, one of the Azores islands. The purpose of the expedition is to investigate the process of recolonization of the island shelf after its total destruction by extensive volcanic eruptions in 1957-58. The expedition will collect samples of the sediment around the site of the eruptions (cf., circle in the figure above), and search for microfauna, specifically Foraminifera. The statistical distributions of species (e.g., diversity) of the current populations should give information about the recolonization of the near-shore shelf after the total extinction event of the eruptions. The field work is being done by expedition partners Robert Schmieder and Fredrick Belton, who have collaborated on several previous expeditions, including Heard Island, Pitcain Island, and St. Paul Island (Pribiloffs). Here is the preliminary proposal: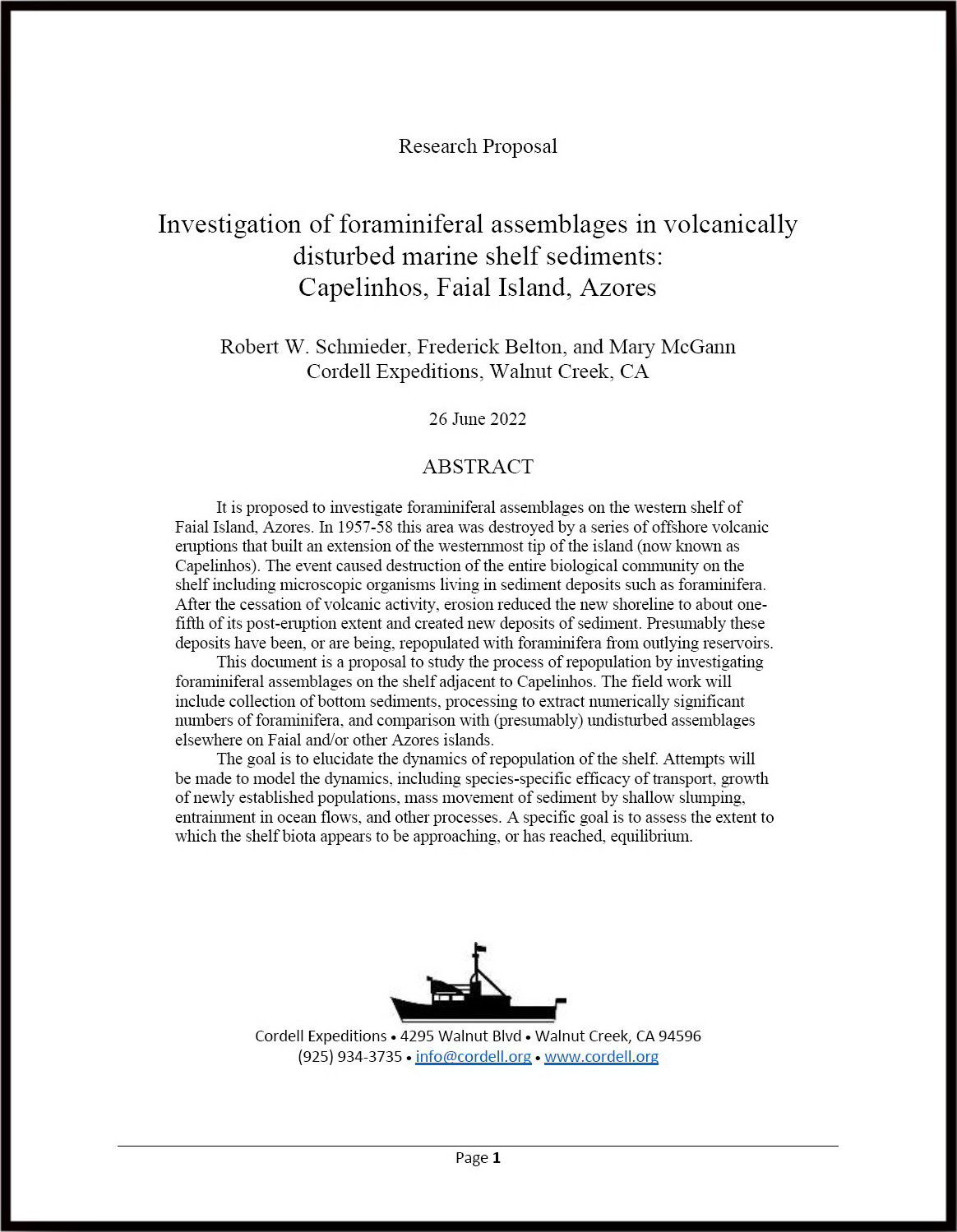 Research Proposal (PDF 524 kB)
In July, 2022, Schmieder made a scoping visit to three of the Azore Islands, including Faial. He inspected the eruption site (Capelinhos), and collected a small amount of sediment from tide pools near the volcano. Some of the Foraminifera found in the collection are shown here:
Schmieder also obtained a collection of fine sand from the Porto Pim Beach adjacent to the town of Horta (at the opposite end of Faial from Capelinhos). Microscopic examination showed it to contain a large number of Foraminifera. There were approximately 160 individual Foraminifera per cc of sand, comprising more than 25 different species. Here is an informal report:
Report on the Foraminifera at Porto Pim Beach, Horta, Faial, Azores (PDF 1.6 MB)
In September, 2022, Schmieder and Belton, will return to Faial to make collections at the eruption site (Capelinhos). Belton brings wide experience with field investigations of volcanoes, having travelled to more than 50 worldwide.